ROGER KULL
Photos
FINE ART LEATHER
Here's a collection of my Southwestern Pictorial Leather Sculpture.
Each Sculpted Leather picture is and original. Roger's work is unique by doing all the leather work freehand and he uses two tools, a leather knife and a clay modeler's spoon.
Experience the handcrafted beauty of this unique and beautiful Fine Art form.
Because of the uniqueness of each piece of leather, there are variations in the color of each picture.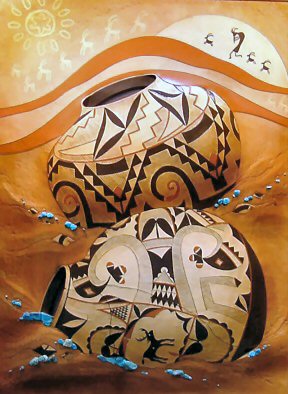 1870's Zia Pottery 30x40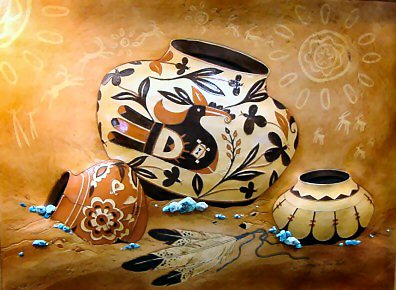 Pottery & prayer feathers 30x40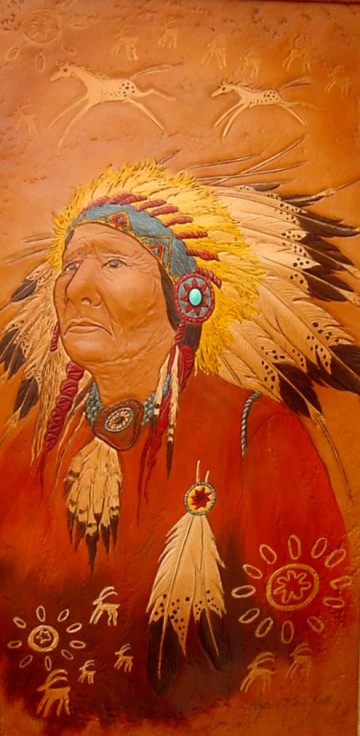 Red Cloud 24x30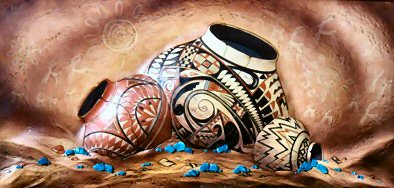 Mata Ortiz Glory 24x48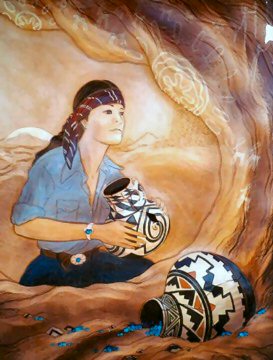 Daughter of the Cliffs 30x40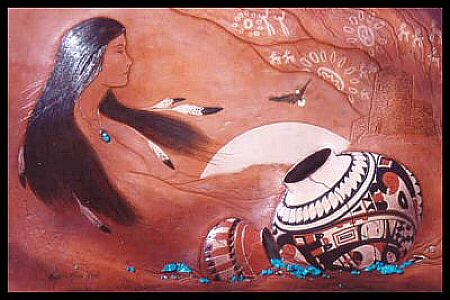 Mother of the Earth 24x36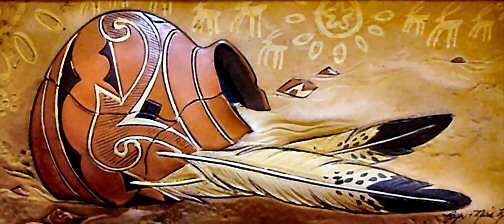 Olla and Prayer Feathers 8x16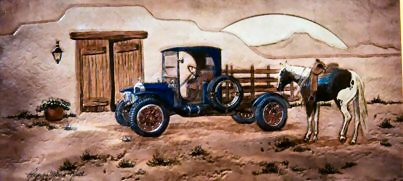 Old Days 12x24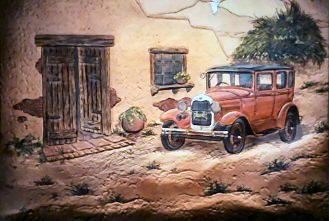 Home 12x24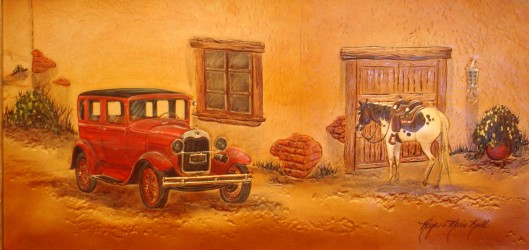 Patience 12x24
Prayer Carrier 16x20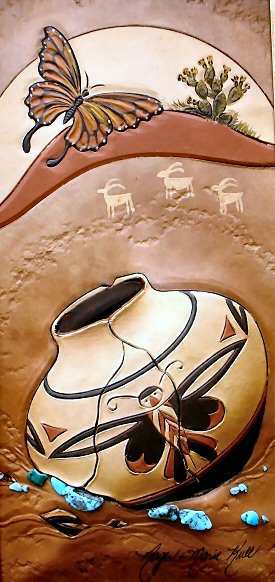 Sityatki Butterfly 12x16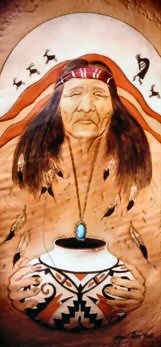 Shaman 15x30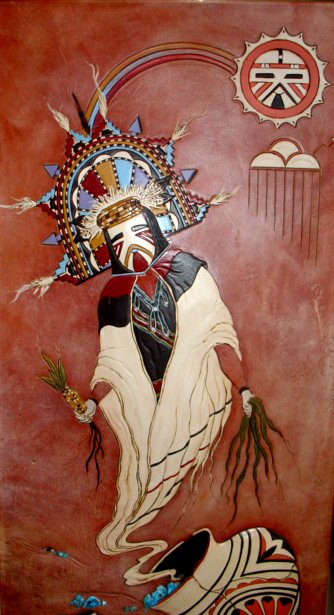 Cloud Kachina 15x30