ROGER KULL
"Fine Art Leather"
Work in Progress
Roger works with saddle skirting for each leather picture. You can see the thickness of the leather at the lips of pottery.
.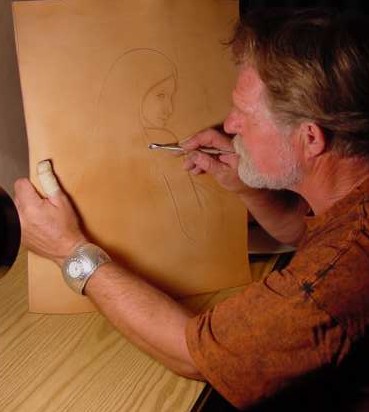 Roger carving a 16x20 leather picture.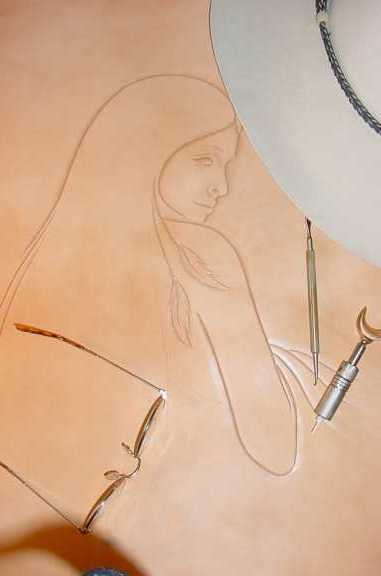 Here's the sketch with the two tools: The clay modeler's spoon and the leather knife.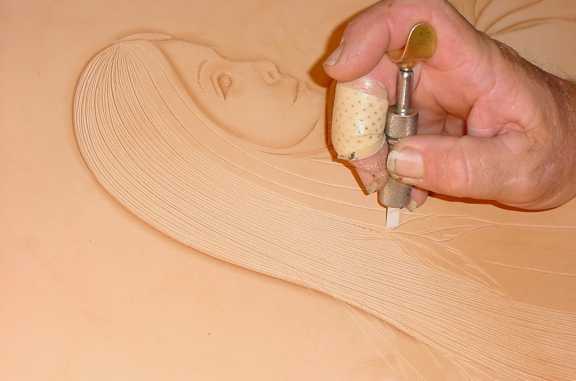 A close up of Roger carving the hair in.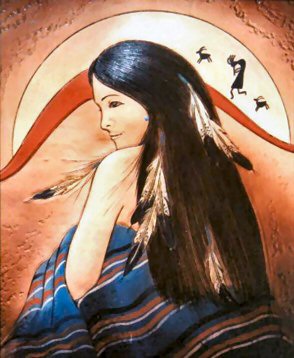 Finished leather sculpture with the final leather dyes and finishes.